Hanoi
As the capital of Vietnam for almost a thousand years, Hanoi is considered to be the cultural center of Vietnam, where every dynasty has left behind their imprint. Even though some relics have not survived through wars and time, the city still has many interesting cultural and historic monuments for visitors and residents alike.Some of the prominent places are: The Temple of Literature
(Văn Miếu), site of the oldest university in Vietnam; One Pillar Pagoda (Chùa Một Cột); Flag Tower of Hanoi (Cột cờ Hà Nội); The Old Quarter and Hoàn Kiếm lake.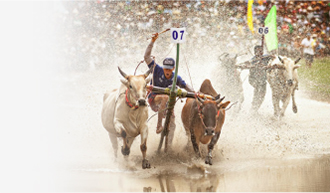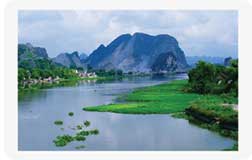 Ninh Binh
Ninh Binh has involved into a major travel centre in recent years.Its sudden transformation from sleepy hamlet to tourist magnet has little to do with Ninh Binh itself, but rather with its proximity to nearby Tam Coc (9 km) and Hoa Lu (12 km) and Cuc Phuong National Park (45 km).
Although it is certainly possible to visit these sights as a day trip from Hanoi, many travellers chose to overnight in Ninh Binh or the national park to appreciate the scenery at a more leisurely pace.
Sapa
It is most likely that Sa Pa was first inhabited by highland minorities of the Hmong and Yao groups, as well as by smaller numbers of Tày and Giay, these being the four main minority groups still present in Sa Pa district today. The Kinh (lowland Vietnamese) never originally colonised this highest of Việt Nam's valleys, which lies in the shadow of Phan-Xi-P ng (Fansipan, 3143 meters), the highest peak in the country.
It was only when the French debarked in highland Tonkin in the late 1880s that Sa Pa, or Chapa as the French called it, began to appear on the national map. In the following
decade, the future site of Sa Pa town started to see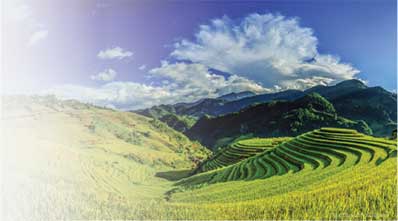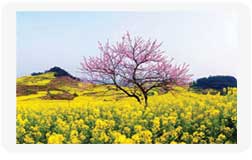 North-West
North-west Vietnam offers travellers some of the country's most spectacular scenery. The mountainous areas are home to many distict hill tribes, some still living as they have for generations, despite ever-increasing Vietnamese and Western influences.
Highway 6 winds through beautiful mountains and high plains inhabited by Montagnards (notably the Black Thai, White Thai and H'mong). The Thai are most numerous in the lower lands, where they cultivate tea and fruit and live in attractive stilt houses. The hardy H'mong live in the bleaker high-lands over 1000m.
North- East
Dominated by Red River basin and the sea, the fertile north-east is the craddle of Vietnamese civilization. Much of Vietnamese history, not all of it happy, was made there. In particular, Vietnam had less then cordial relations with the Chinese, who invaded in the 2nd century BC and stayed for about 1000 years. Indeed, the last invasion took place as recently as 1979.
On the most positive note, this part of Vietnam is showing
some real economic potential. Much investor interest centres on Haiphong, Vietnam's largest seaport…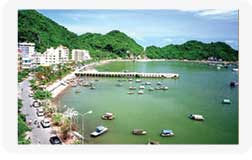 Cat Ba Island
Cat Ba is the largest island in Halong Bay vicinity. Lan Ha Bay, off the east side of the island, is especially scenic and offers numerous beaches to explore. While the vast majority of Halong Bay's islands are uninhabited vertical rocks, Cat Ba has a few tiny fishing village and a fast-growing town. The terrain is too rocky for agriculture: Most residents earn their living from the sea while others cater to the tourist trade. Life has always been hard here and not surprisingly, many Cat Ba residents joined the exodus of Vietnamese 'boat people' in the 1970s and 1980s.
Thai Binh
Few travellers visit Thai Binh because it's not on National Highway 1. You are only likely to come here if you're fol – lowing the route that connects Ninh Binh to Hai Phong.
Keo Pagoda
Keo Pagoda (Chua Keo) was founded in the 12th century to honour Buddha and the monk Khong Minh Khong, who miraculously cured Emperor Ly Thanh Ton (ruled 1128-38) for leprosy. The finely carved wooden bell tower is consid – ered a master piece of tradditional Vietnamese architecture. The nearby dike is a good place to get a general view of the pagoda complex.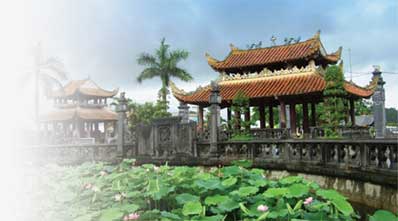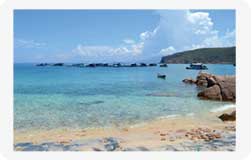 Quy Nhon
Quy Nhon is the capital of Binh Dinh province and one of Vietnam's more active second-string seaports. The beaches in the immediate vicinity of the city is nothing special, however Quy Nhon is a convenient – though somewhat disappointing – place to break the long journey from Nha Trang to Danang.
Quy Nhon is on the coast 10km east of National Highway 1. The big highway junction where you turn off to Quy Nhon is called the Ba Di Bridge Crossroad.
Nha Trang
Nha Trang is a coastal city and capital of Khanh Hoa Prov – ince, Vietnam. It is well known for its pristine beaches and excellent scuba diving and is fast becoming a popular destination for international tourists, attracting large numbers of backpackers on the South East Asia circuit. It is already very popular with Vietnamese tourists. Nha Trang Bay is amongst the world's most beautiful bays. The city has about 300,000 inhabitants and is projected to increase to 500,000 to 600,000 inhabitants in the year 2020[citation needed] according to estimation of Nha Trang Administrative Board Statistics…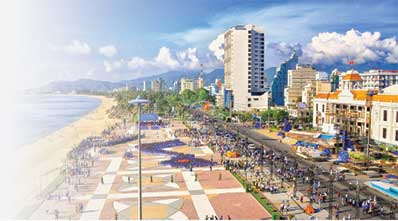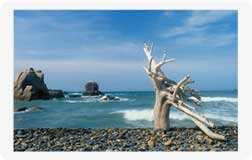 Phan Thiet
Phan Thiết is the capital city of Binh Thuan Province, Vietnam. Located on an arm of the South China Sea, Phan Thiết is one of Vietnam's most important fishing areas. Its population is roughly 205,333 (2004). Ho Chi Minh lived in Phan Thiết for a short time and taught at the Duc Thanh school. During the war, Phan Thiết was the site of the US military base known as Landing Zone Betty which was located at the now closed Airfield South West of the City…
Mui Ne
Peaceful Mui Ne Beach has emerged as a highly popular alternative to the hoopla further south at Vung Tau. This beautiful beach is 200km from Ho Chi Minh City, and 22 km east of Phan Thiet on Route 706, near the fishing village at the tip of Mui Ne Peninsula.
Mui Ne is famous for its enormous sand dunes. These have been a favourite subject matter for many of a Viet – namese photographer, including some who sit camel-like on the blazing hot sand for hours waiting for the winds to sculpt the dunes into that perfect 'Kodak' moment.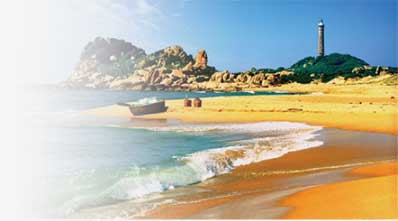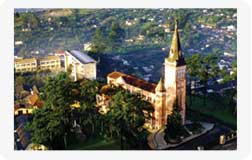 Da Lat
The jewel of the Central Highlands, Dalat is in a temperate region dotted with lakes, waterfalls, evegreen forests and gardens. The cool climate and the park-like environment make this one of the most delightful cities in all of Vietnam. It was once called Le Petit Paris and to this end there is a miniature replica of the Eiffel Tower behind the central market. Dalat is by far Vietnam's most popular honeymoon spot. It's also the favourite haunt of Vietnamese artists and avant-garde types who have made this their permanent home. It's also (hopefully) the final word of Vietnamese kirsch.
Sai Gon
In this, the largest of Vietnam's cities, you will see the hustle and bustle of Vietnamese life everywhere, and there is something invigorating about it all. Constrasting images of the exotic and mundane abound. There are the street markets, where bargains are struck and deals are done; the pavement cafes, where stereo speakers fill the surrounding streets with a melodious thumping beat; and the sleek new cafes and pubs, where tourists chat over beer, pretzels, coffee and croissants. A young office worker manoeuvres her Honda Dream through rush-hour traffic, long hair flowing, high heel working the break pedal.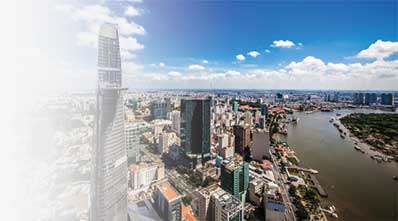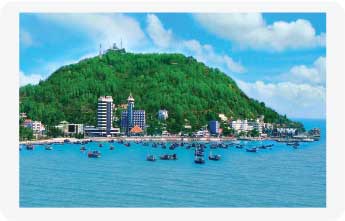 Vung Tau
Vung Tau known under the French as Cap St. Jacques, is a beach resort on the South China Sea, 128 km south-east of Ho Chi Minh City.
Vung Tau's beaches are easily reached from Ho Chi Minh City and have thus been a favourite of that city's residents since French colonist first began coming here around 1980.
Seaside area near Vung Tau are dotted with the villas of the pre- 1975 elite, now converted to guesthouses and restaurants for the post-1975 elite.
Mekong Delta
Pancake flat but lusciously green and beautiful, the Mekong Delta is the southernmost region of Vietnam. It was formed by sediment deposited by the Mekong River, a process which continues today; silt deposits extend the delta's shoreline at the mouth of the river by as much as 79m per year. The river is so large that it has two daily tides. At low tide in the dry season, boats cannot even move through the shallow cannals.
The land of the Mekong Delta is renowned for its richness, and almost half of it is under cultivation.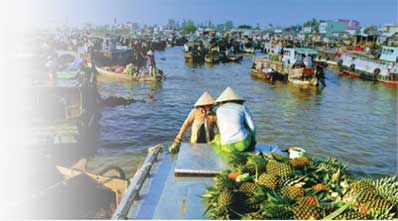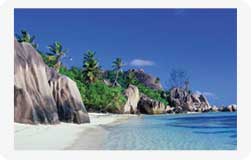 Phu Quoc
Mountainous and forested Phu Quoc Island is in the Gulf of Thailand, 45km west of Tien, and 15km south of the coast of Cambodia. This tear – shape island, which is 48km long and has an area of 1320 sq km, is ringed with some of the most beautiful beaches in Vietnam. There are fantastic views of marine life through transparent blue-green waters.
Phu Quoc is famous worldwide for its two traditional products: fish sauce and pepper. The numbers are quite surprising: hundreds of fish sauce workshops (annual output: 10 million liters) and countless pepper gardens (total area: 5 km²).
Con Dao Island
The Con Dao Archipelago is a group of 14 islands and islets 180km (97 nautical miles) south of Vung Tau in the South China Sea. The largest island in the group, with a total land area of 20 sq km, is the partly forested Con Son island, which is ringed with bays, bathing beaches and coral reefs. Con Son island is also known by its European – ised Malay name, Poulo Condore, which means 'Island of the Squashes'. Local products include teak and pine wood, cashews, pearls, sea turtles, lobsters and coral.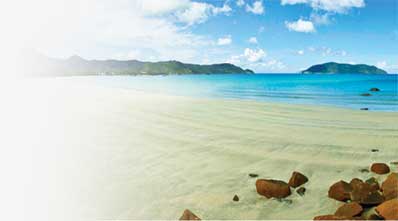 You need very cheap excursions?
We have also cheap joint packages and excursions to Halong Bay, Cat Ba island, Ninh Binh, Mekong Delta…